I work with solo and small business operators to create high quality stories, blog posts and online content that raises their profile and builds their reputation in their field so they can be more successful.
I've had a successful 25+ year career as a journalist, writer, senior columnist, chief-of-staff, and acting night editor for various publications, including News Ltd's Sunday Mail and Gold Coast Bulletin.
I've had the privilege of interviewing superstars, sports stars, business leaders, political leaders, and the best of all: everyday people doing or surviving extraordinary things.
I've blogged for four years, built three websites, have a podcast, written an online course, written several opt-ins and half a book (these things take time!). I've organised, hosted and run several events and love connecting with an audience.
Some of my talents that you might find useful include:
Strategy & editorial content development | Writing | Editing | Interviewing | Research| Design | E-books and guides | Event planning & management | Speaking and presenting | Coaching | Course development, implementation and delivery | Marketing | Social media | Sponsorship negotiation | WordPress site development | drinking wine | chatting
For specifics on how to work with me, try these ….
For women in business
I help you write engaging content, develop a strategy and plan for growing your readership, and publish with confidence. Read more here …
For small business operators:
When you don't have time for your online marketing (or don't know how!), but you know you need to, I work with a limited number of businesses as an online communications manager, taking care of all the online 'stuff' – blogs for business, strategic content development and newsletter production.
For more information, click on the pic …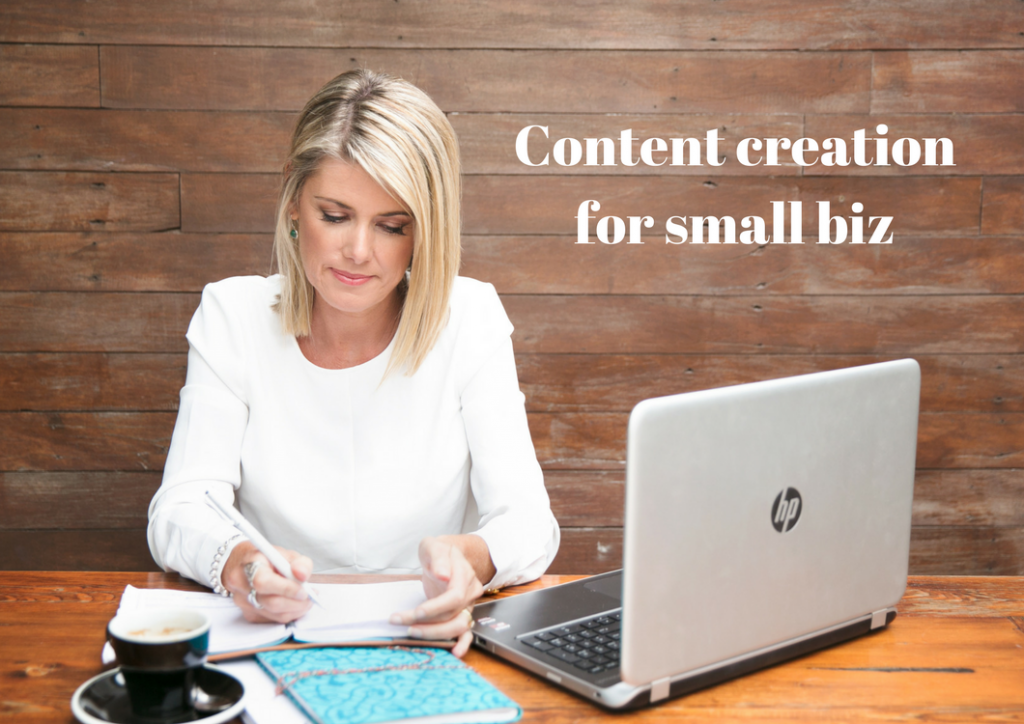 #
Whether you want to start a blog, need to know how to blog for business, create an online community, write a program or book, or create newsworthy stories and content for mainstream and online media sites, I can help you.
---
KIND WORDS
I feel like I came across Rachael at the perfect time.  I was looking for direction for my website and my blogging and trying to find a way to relay the information I needed to get out there clearly and to the right people.

I came away from our first Skype session with so many ideas and notes, and felt truly inspired by the tips she gave me. I honestly admit to a big 'A-HA' moment  in the first five minutes.

Covering everything from how to increase my newsletter subscribers, develop my content and raise my profile in order to land guest posts on other websites, Rachael has the answers.  Her follow up email outlining everything we'd spoken about and providing an action plan on what I needed to do is pure inspiration.

I can't wait to work more with Rachael – her  professionalism and knowledge of what really works and no fuss, totally honest attitude are priceless.
Tracy Murray ~ Yoga specialist 
****
Rachael really did her homework investigating my business before our strategy call, so we were able to dive into things straight away. It was an action packed hour and I wrote heaps of notes and action items.

Rachael has amazing insight and was able to guide me onto a strategy that would support me and my business going forward. The big picture stuff that will take the business up a notch.
Marla Bozic ~ Nutrition and Health Coach
****
My strategy session with Rachael has really helped me see my website through a pair of fresh (and no B.S) eyes. She got straight to the heart of what was missing, and offered practical suggestions for how to provide targeted content for my ideal client. I came away from our call feeling energised, and ready to implement her suggestions. 
Melissa Jeffcott ~ Life coach, Life After 40